All About Me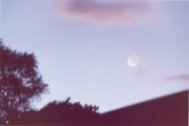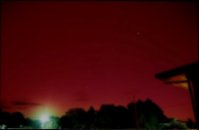 My name is Tom Gamble and I'm a 14 year old high school student from Perth, Australia. I have always had an interest in the solar system and the stars, but until we did some schoolwork on it last year I never really followed it up.
I got home one day and couldn't get it off my mind, so that night I went outside and took out Dad's old 50mm refractor, bought from K-Mart about ten years ago. Back then, about May 2000, I was trying to hold it up like a single binocular! No wonder I couldn't find anything!
I joined up to the Astronomical Society of Western Australia and after a few weeks with a planisphere Dad bought us a Tasco 60mm refractor. Unfortunately it turned out as a disaster because the scope was of very poor quality and the tripod was basically three twigs held together by some plastic. Still, I got my first taste of the moon's vast craters, Jupiter's four largest moons and the beautiful rings of Saturn. The mount eventually broke and we spent a few months just using binoculars.
Finally I saved up enough money to put in for an 8-inch Dobsonian with two eyepieces, a 25mm (48x) and a 10mm (120x). It's truly a dream to use and my Dad and I have spent many nights locating clusters, nebulae, planets and other deep sky objects. In the future we plan to buy a solar filter, update our finderscope and purchase another eyepiece.
You can contact me by email at the bottom of each page, and feel free to add me to your MSN Messenger list if you have the program (snapsy1@hotmail.com). I always like meeting new people and talking about astronomy! Also, thanks to Matthew Lowe for the astrophotos at the top of this page. Great job!
---
| Home | Your First Steps | Telescope Buying Guide | How to Observe and Record | Your Observations |
| About Me Current News and Events | Links Page | Fun Stuff | Email Me |